[ad_1]

Lewis Hamilton drew a parallel between his W13 this year and the McLaren MP4-24 he owned in 2009 after his first world title. The Mercedes F1 driver had a disastrous start to the season due to the new rules, but his team rectified the situation and won twice in the second half of the season.
"There are those who say they have never had a bad car" said Hamilton. "But I can assure you it is. The 2009 car was a long way off and it was the worst car I've ever owned."
"The current car is not far from that experience, but I think it has a lot of potential. Just like this car, we started to understand it and we came back to the challenge. I give my team the greatest confidence." do it here too."
Optimism was present at McLaren in 2009
He remembers that in 2009 McLaren engineers made sure they fully understood the rules. But Hamilton remembers finding them a little too optimistic, and that was confirmed when he faced the MP4-24, the Red Bull RB5, the Toyota TF109 and, above all, the awesome Brawn BGP001 on the track.
"The scenario in 2009 was my third year in the sport, a whole new regulatory era. And I remember coming back to the team in February or January. The chief aerodynamicists and the guys at the top of the team were saying 'we've reached our goal'."
"The new rules said that in 2009 we would have 50% less downforce, so they designed the car to have 50% less downforce! And I remember saying in February we said 'we hit our target'. But I thought it didn't happen. don't look right. "
"I didn't have the experience back then. And then frankly we went to the first test and realized that the others had almost as much downforce as the previous year. And they said, 'We have to work to get that back.'" . And the ultimate solution to that was the double diffuser, and we got there."
First of all a correlation issue
Unlike McLaren in 2009, it wasn't overconfidence that trapped Mercedes F1 but the appearance of pitching on the track while invisible in the wind tunnel, and that's the team's biggest problem right now.
"This time it's different, because the team didn't say 'we reached our goal'. We didn't know where everyone would be. They were very innovative in design."
"Our wind tunnel was telling us we had very good downforce. And unfortunately we got on the track and we didn't see it. For example, there was no pitching in the wind tunnel. And we encountered this phenomenon."
"This problem is much more difficult to solve than we thought. But as I said, it doesn't kill us, it makes us stronger. One way or another, we will find a solution."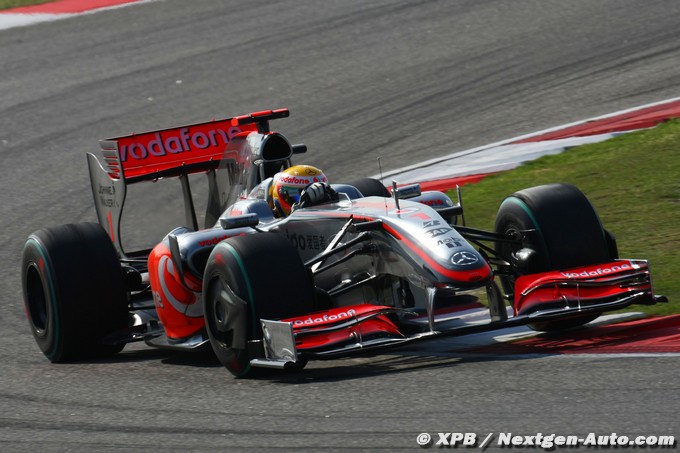 [ad_2]

Source link